"The Best Family Fair In Michigan"
"The Best Family Fair In Michigan"
The fair is now collecting trophy donations for the 2020 fair.  Donations received prior to April 1, 2020 will have their donation supersized.  Donations of $150 or more will receive a weekly admission pass to the fair, valued at $60.  See this link TROPHY AWARD FORM for the form.
SWINE EXHIBITORS
New for 2020, fair hogs will be prohibited from being fed Ractopamine (Paylean) a FDA approved feed additive fed to many show hogs and added to many commercial hog feeds.  The prohibition is in line with a shift in swine industry standards for market hogs.  Exhibitors are encouraged to check their feed tags to make sure this product is not added to their hog's feed.  Exhibitors & parents will be required to sign a Ractopamine Use Exhibitor Agreement at the time you turn in your hog photos in May.  Forms will be available online or in you tag packet that can be picked up on Thursday, April 23, 2020 from 7:00-8:00 p.m. at Goodells County Park or on Saturday, May 2nd from 8-11 a.m. at Goodells County Park.
There is a Port Huron Times Herald article that has information regarding this change in industry standards at this link.
MINUTES FROM LIVETOCK MEETING 4-1-20
STILL EXHIBITS - 2020
The Robot Rodeo is being held in the Still Exhibit Barn on Saturday, July 25th.  Still Exhibit Project pick up is FRIDAY, JULY 24 of fair from 7:30-8:30 p.m.  Projects not pickd up during that time will be relocated.  Projects may NOT be removed prior to 7:30 p.m. on Friday night.
Fair July 20-25, 2020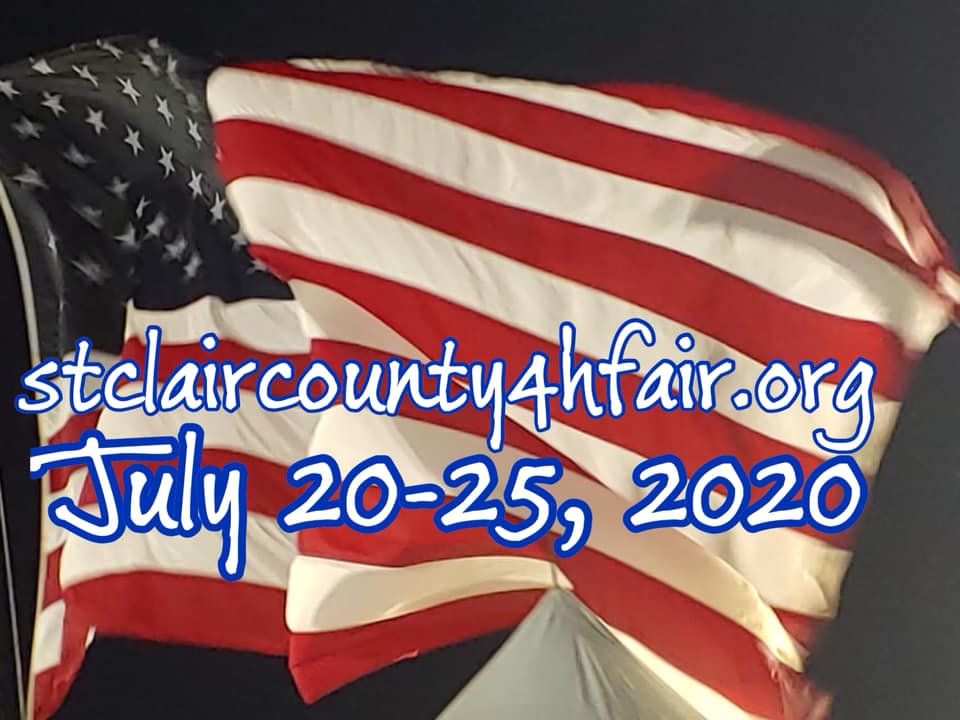 No dogs, bicycles, skateboards, golf carts, UTV's.
NO CHAIRS, BLANKETS OR OTHER MATERIALS CAN BE LEFT AT THE CRATER TO SAVE AREAS FOR ENTERTAINMENT EVENTS.  THE AREA WILL BE CLEANED EVERY NIGHT AND ANYTHING LEFT THROWN AWAY.
Sorry, we couldn't find any posts. Please try a different search.