"The Best Family Fair In Michigan"
"The Best Family Fair In Michigan"
FAIR ENTRY DEADLINE JULY 1 (Click on Fair Entry icon) for online entries.

OFFICE HOURS
WEEKLY ADMISSION PASS DISCOUNT PRICE THROUGH JULY 1 - $50 admits vehicle and all occupants for 6 days of the fair.
Office hours in Marysville, 1328 Michigan, Marysville, office staff can work with exhibitors in signing up online.  Sales of weekly admission passes, t-shirts, sweatshirts & fair SWAG.  (Check, cash & credit card accepted at Fair Office only.  All other locations check or cash only, no credit cards.)
Sunday, June 23 10-2 p.m. - Goodells County Park (See Colleen Provost)
Tuesday, June 25 - 10 a.m. to Noon - Marysville Office
Wednesday, June 26 - 4:00 to 8:00 p.m. - Marysville Office
Thursday, June 27 - 2:00 to 6 p.m. - Marysville Office
Friday, June 28 - 2:00 to 6:00 p.m. - Marysville Office
Saturday, June 29 - 10 a.m. to 4 p.m. - Marysville Office
Sunday, June 30 - 9:00 to 11:00 a.m. - Marysville office
Monday, July 1 - 10:00 a.m. to 8:00 p.m. - Marysville Office
Weekly Admission passes sold daily at the MSU Extension Office, 200 Grand River Boulevard, Room 102, from 8:00-4:30, closed noon to 1:00 p.m.  (Cash & Check accepted.)
LOOKING FOR 4-H VOLUNTEERS
If you are a 4-H leader, 4-H alumni, teen leader, sign up to help out in the information booth during the fair.  Job duties will include answering questions of fair visitors, selling Dippin' Dots, t-shirts, Fair SWAG.  Click on the icon  below for the online sign up sheet.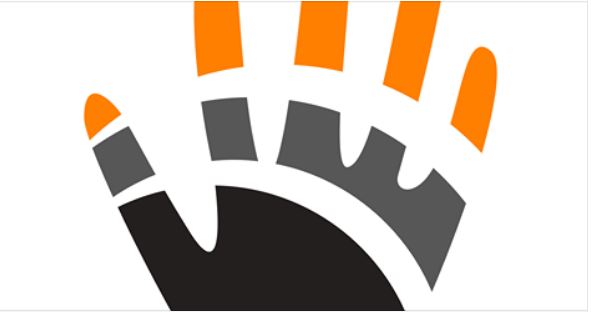 2019 Fair - July 15-20
FAIR ENTRY DEADLINE - JULY 1
NO CHAIRS, BLANKETS OR OTHER MATERIALS CAN BE LEFT AT THE CRATER TO SAVE AREAS FOR ENTERTAINMENT EVENTS.  THE AREA WILL BE CLEANED EVERY NIGHT AND ANYTHING LEFT THROWN AWAY.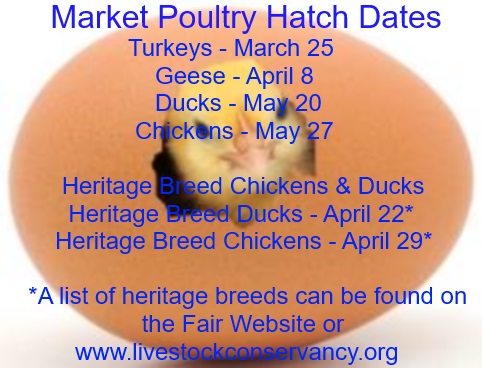 Heritage Breed Ducks & Chickens are defined by The Livestock Conservancy and a complete list of breeds can be found at this link.
Sorry, we couldn't find any posts. Please try a different search.