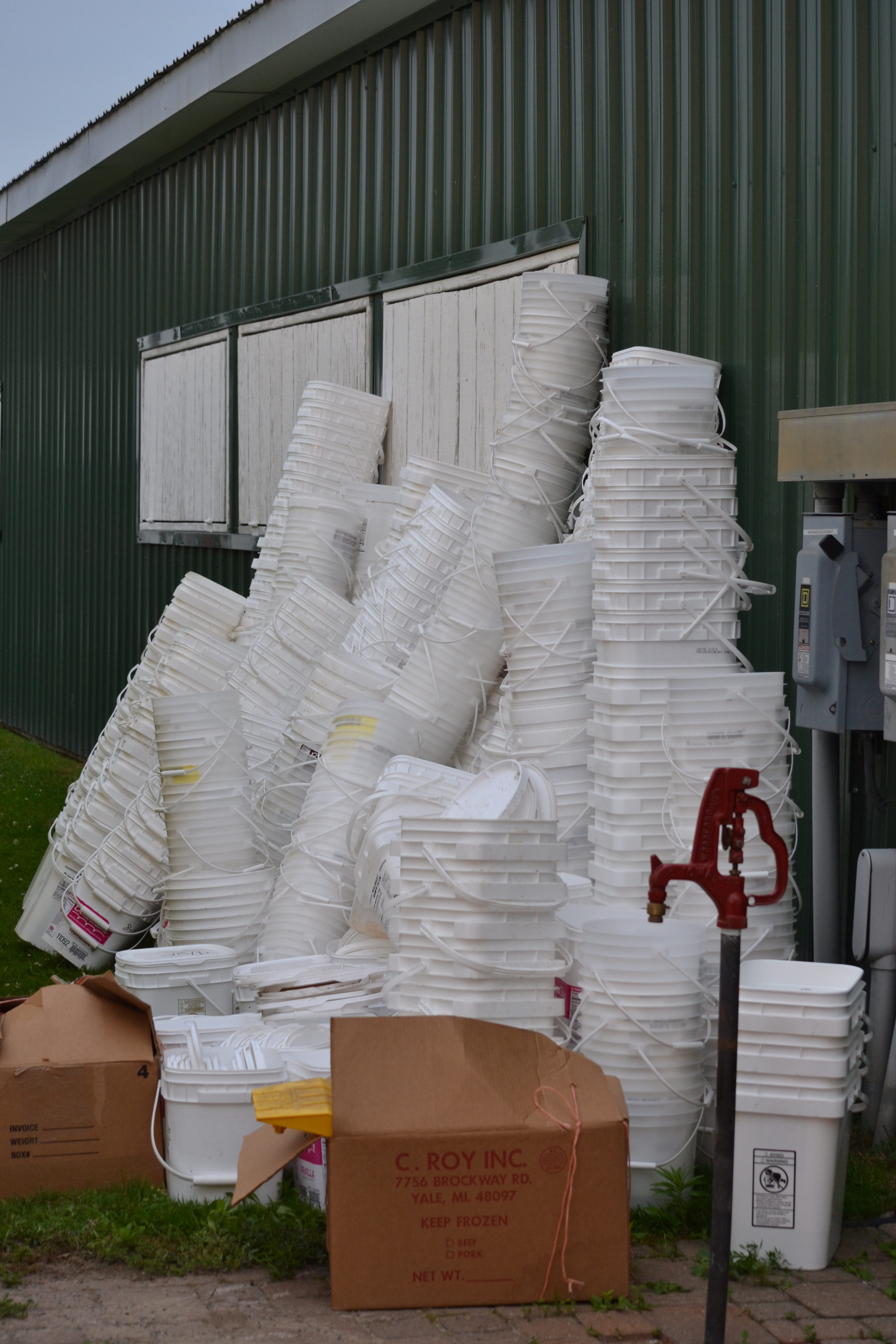 Our supplier Tom was not able to get pails donated this year for the fair.  Exhibitors will need to bring their own pails for their livestock for 2018.
Thanks, Tom, for all the years of collecting them from Sam's and bringing them for the exhibitors.
Wood chips will be available for purchase again, price to be announced.